Your Yellowstone Guide: Let's Take a Hike
helping you map out your Yellowstone adventure
& encouraging you to navigate life by faith 
Let's go
Hi there! I'm Natalie.
After living and working in Yellowstone, I now return nearly every year as a visitor. Not only do I know the park from the inside, I know what it's like to navigate the details of getting there from the outside. 
If you're intimidated by planning your Yellowstone adventure, I'm here to help. If you'd like to read about what Yellowstone has taught me about living life by faith, I'm here for that, too.
Let's go to Yellowstone.
Blog Posts: Tales from the Trail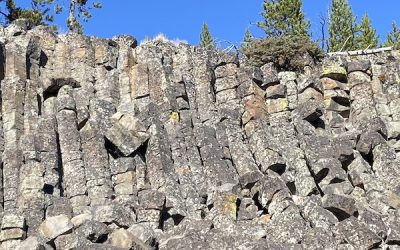 Crossing the gravel parking lot, Dad and I turned toward the Gardner River. Worn by wildlife and fly fishermen, the narrow path that paralleled it wasn't an official trail. We knew it only because of the hours three generations of our family had collected here at...
"There is a great deal of good to be learned from what we see every day, if we would but consider it."
~ Matthew Henry