Planning a trip to Yellowstone?
Consider these 10 things to help you plan your Yellowstone vacation.
Make a plan–one that includes a plan A, and a plan B, and possibly a plan C. Bison choose their own crosswalks and cross the road slowly. In herds. Wildlife block the way to trailhead. Weather does what weather does. A flexible plan will allow you to adapt to what the day delivers.
Plan with an awareness of how big the park is. Yellowstone covers over two million acres. That's the size of the states of Delaware and Rhode Island combined. Granted those are small states, but they are still states. Consider this when you're deciding whether to stay inside or outside of the park.
Plan where you'll stay. Make reservations. Campgrounds and hotels both in and out of the park fill quickly. Yellowstone lodges take reservations thirteen months in advance.

 

Plan with an awareness of how low and slow the speed limits are. At best, the fastest you will legally drive on Yellowstone's few hundred miles of road is 45 m.p.h. At worst, you will be sitting in one "jam" after another–a bear jam, a bison jam, a cars-parked-mostly-still-on-the-road jam, or a waiting-for-an-emergency-vehicle jam.
Plan for it to be colder than you expect. It gets cold in the mountains when the sun goes down. Wintry weather is possible even in summer. Pack accordingly.

 

Plan to picnic—at least some of the time.  Aside from not needing to compete for a parking spot or a table at a restaurant, it's fast. It's fun. It's got good ambiance. Even if the restaurants have more upscale fare, everything tastes better outside.

 

Plan to share. You'll be sharing the roads, the parking lots, and the boardwalks with a lot of people who are there to do the same thing you are. There's a reason Yellowstone's park service has taken to using the slogan, "Pack your patience."
If you are able, plan to get off the road and a little way into the woods. Because most of Yellowstone's visitors never leave the road or the boardwalk, this is where the people are not. You don't have to go far to find yourself alone.
Plan for hydration and nutrition on the trail.

There is freedom in not having to plan your day around making sure you're near a restaurant. It really doesn't take much: water bottles, trail mix, protein bars, bread, peanut butter, jelly, a knife, sandwich bags, and you're set.

If you plan to hike, plan for what to do when nature calls. Some people are more comfortable with this than others. Be prepared. Check out REI's instructional post, "How to Go to the Bathroom in the Woods," 

here

.

 
It might seem overwhelming, but I know you can plan your Yellowstone vacation and make it a satisfying visit to the park. Let me know how it's going! Happy trails ~ Natalie
Additional Resources
Your Yellowstone Guide shares posts at these linkups.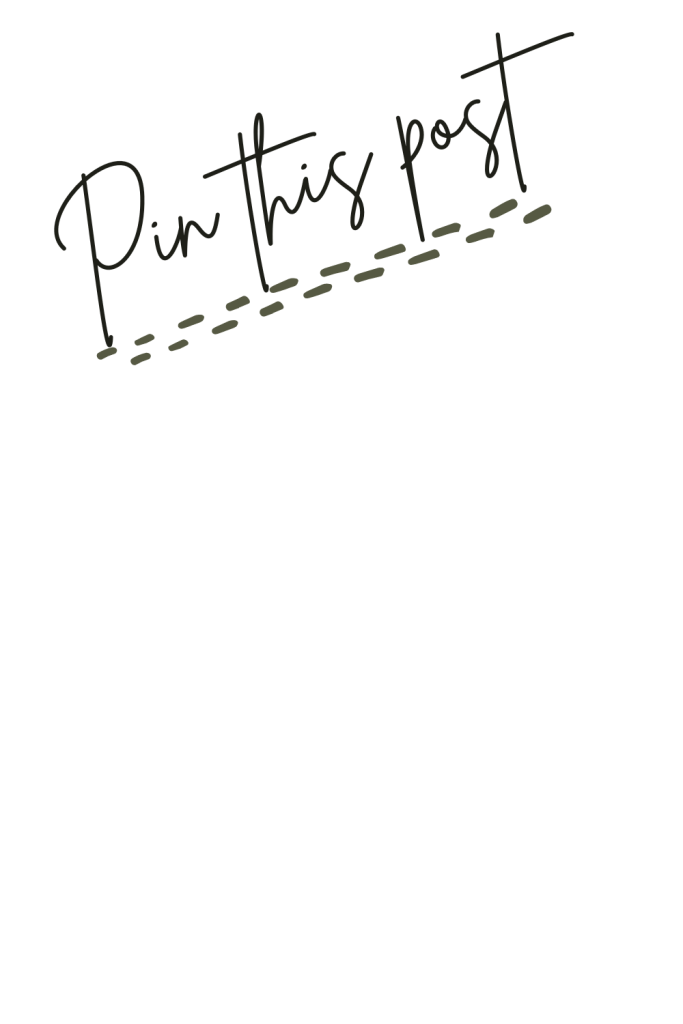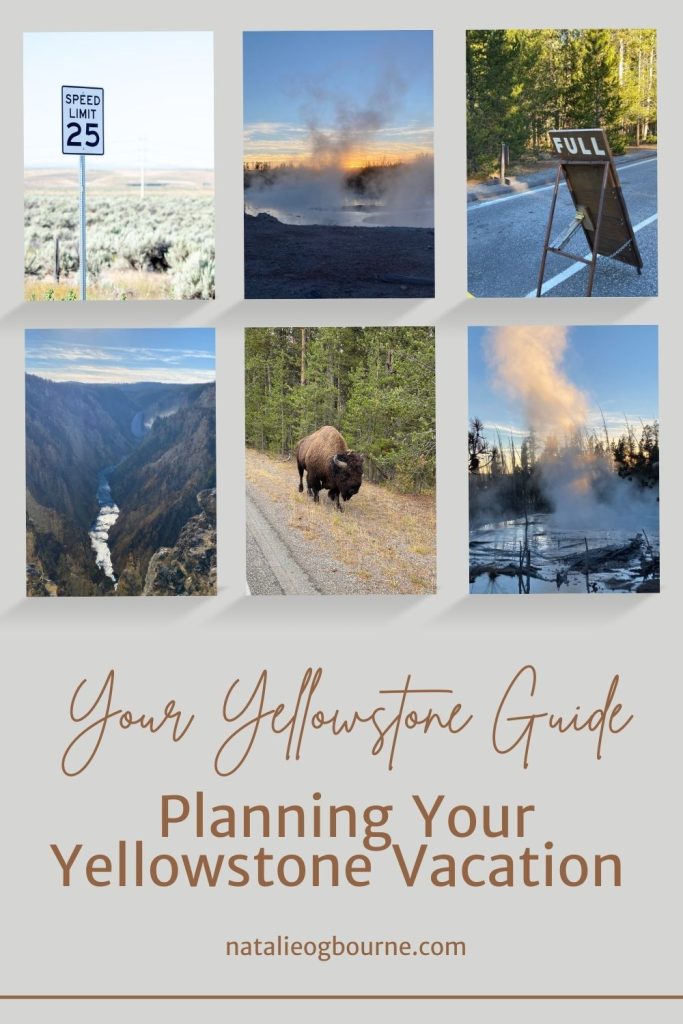 Are you planning a soon or someday visit to Yellowstone?
Get Natalie's itinerary from her most recent Yellowstone adventure PLUS resources for planning your own! (Subscriber bonus: Get one of your Yellowstone answered via email.)