Along the road between Mammoth Hot Springs and  Cooke City, the meadows are open and greening, quite in agreement with the calendar: spring has arrived. Leave the dry, temperate north end of Yellowstone and try to head into the interior, though,  and you'll see a place still in waiting.
The most obvious sign: You can't actually get there. Many of the roads are covered in snow. And closed.
It's too bad, because there's something there I want to see and never will.
In winter, the Lower Falls on the Yellowstone River develops a cone of ice, constructed by cold air and the mist churned up the river's three-hundred-foot drop. In spring, warmer air and the same mist break down the structural integrity of the cone, eating away at it until it can no longer support itself. Eventually, after a series of thunderous pops and cracks, it collapses.
I've wanted to see this ever since I was eighteen, since that winter's day when I stood next to the Lower Falls, marveling at the shield of ice and listening to a guide explain what would happen later that spring. But when the cone collapses, there's no way into the park. It's completely inaccessible.
The roads that close every November to accommodate the transition from asphalt to  snow  close again every March for the reverse. Unlike fall's reliance on the natural buildup of regular, seasonal precipitation, the transformation from snow road back to asphalt is a systematic dismantling, one which requires heavy equipment and weeks of labor. It's a slow process, one which renders most of the park effectively closed.
Yellowstone—its wildlife and its woods tucked away from the eyes of all but a few employees—is inaccessible but busy,  pressing on toward that  burst of growth that spring's increasing sunlight and warmth will unleash. The park does fine without observation. It doesn't need us to watch. Or wonder. Or worry.
Buds swell on their branches. Bears wake and wander hungry from their dens, ready to hunt and gather. And bison, the largest of Yellowstone's animals, trudge through the receding snow and their final bulky weeks of gestation.
But, like the collapse of the cone, much of this happens out of our reach. It's entirely inaccessible. No matter how much we might want to see it.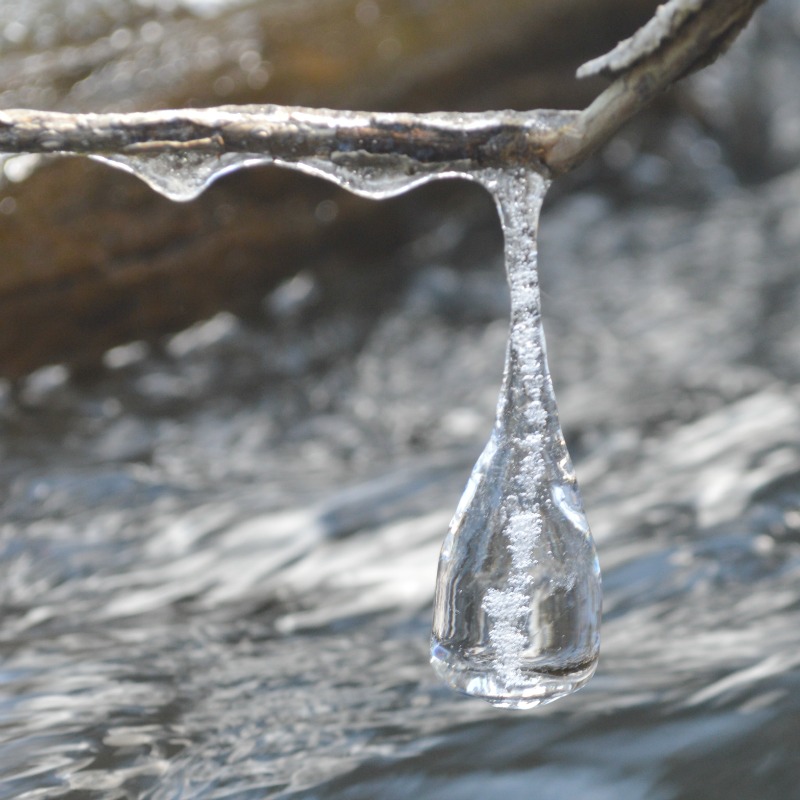 It's spring. The calendar says so and there's evidence all around.  Here at home green sweeps though the timber and makes its way across the pasture to the front door. Birds sing with the dawn. Morning and evening light cast their influence over our activities and our moods.
While the temperate regions in my life make their way into the light of spring with ease, there are interior pockets that are slow to join them. There's no road to get there, so I can't see what's going on. I can't hurry it along. No matter how much I want to.
Because I'm learning to pay better attention to the seasons, I'm starting to understand some things about those inaccessible, wintry pockets.
Just as the arrival of the vernal equinox does not mean that winter has fully released its hold on the earth, there is no one day to look to for the thawing of the wintry places in my life. What it does mean is that winter's power is weakening. Spring is on the way.
Spring is always on the way.
Those wintry places will feel the light in their time. They don't need me to watch. Or wonder. Or worry.
Spring's got this. It's blowing its warm breath across the landscape of life, creating the right conditions for the ice to crack and the cone to collapse. It's slow sometimes and hard to wait, but the rhythm and inevitability of the seasons work in our favor, even when we can't see it. Maybe especially if we can't see it.
And you?  Are you prone to wonder and worry over what you can't see? What could you do instead?
(You can see a photo of  the ice cone toward the end of its life here.)